Amazon BuyBox Feature
Never miss out on the latest Amazon price trends and track your Buy Box
performance to formulate your Amazon sales strategy.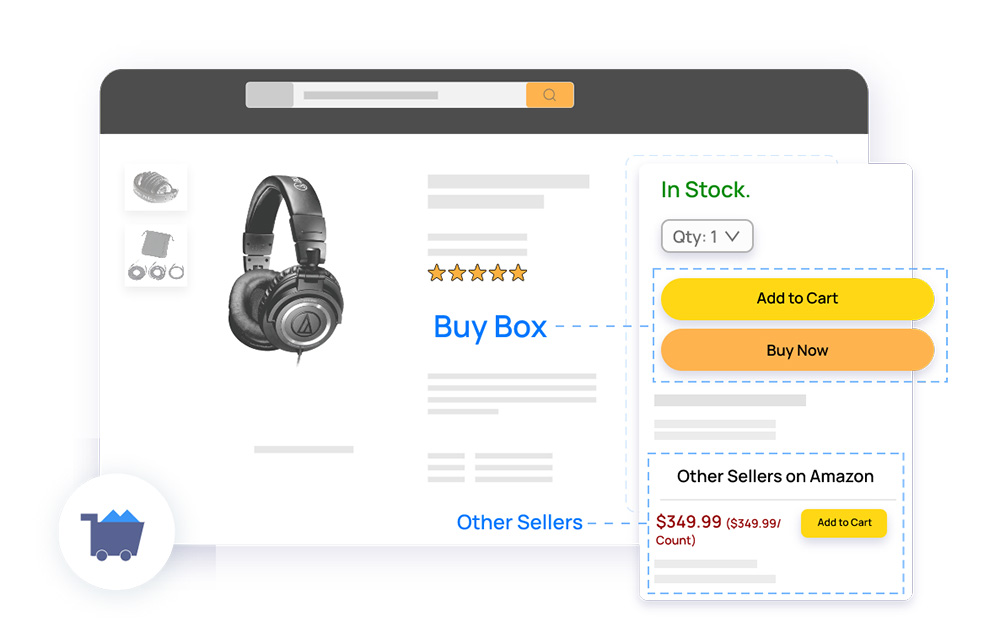 Why You Need to Monitor Amazon Buy Box
To win the Buy Box on Amazon
Tracking Buy Box performance will help you to win the Buy Box pole
by taking prompt action against your Amazon competitors.

Setting Amazon sales strategy
Buy Box data is crucial to understanding and establishing best-selling strategies on Amazon.
By monitoring it, you will learn what kind of products and brands are winning the Buy Box,
and how frequently and at what price.

Adjust your prices with Buy Box pricing trends
You need to closely monitor the latest pricing trends and the price variance on
Amazon marketplaces in order to set your Amazon prices.
Sounds Interesting? Try our free

Demo

now
Enter your email & instantly receive the link to your personal demo (accessible for 15 days)